Best Way to Truss a Chicken
A perfectly roasted chicken is the key to weeknight dinner glory: crispy skin, juicy meat, a beautiful golden-brown color. And while roasting chicken is simple in theory, pitfalls do arise. Sections of the skin get soggy and fail to brown, for instance. The breast often cooks faster than the legs so that by the time the dark meat is cooked through, the white stuff's all dry. We don't want this to happen to you, which is why we're sharing this new approach to trussing your bird. As you may know, "trussing" a chicken means tying it with butcher's twine. Cooks have done this for years to make the bird easier to handle and to help it cook better. But as we'll show you, the traditional technique for trussing isn't necessarily the best way. Give this new technique a go tonight, and we reckon you'll wind up pretty dang pleased at the way dinner turns out. (PSST: It works for turkey too!)
WHAT YOU'LL NEED:
Butcher's twine
A chicken!
Place the chicken on its back with the legs facing toward you.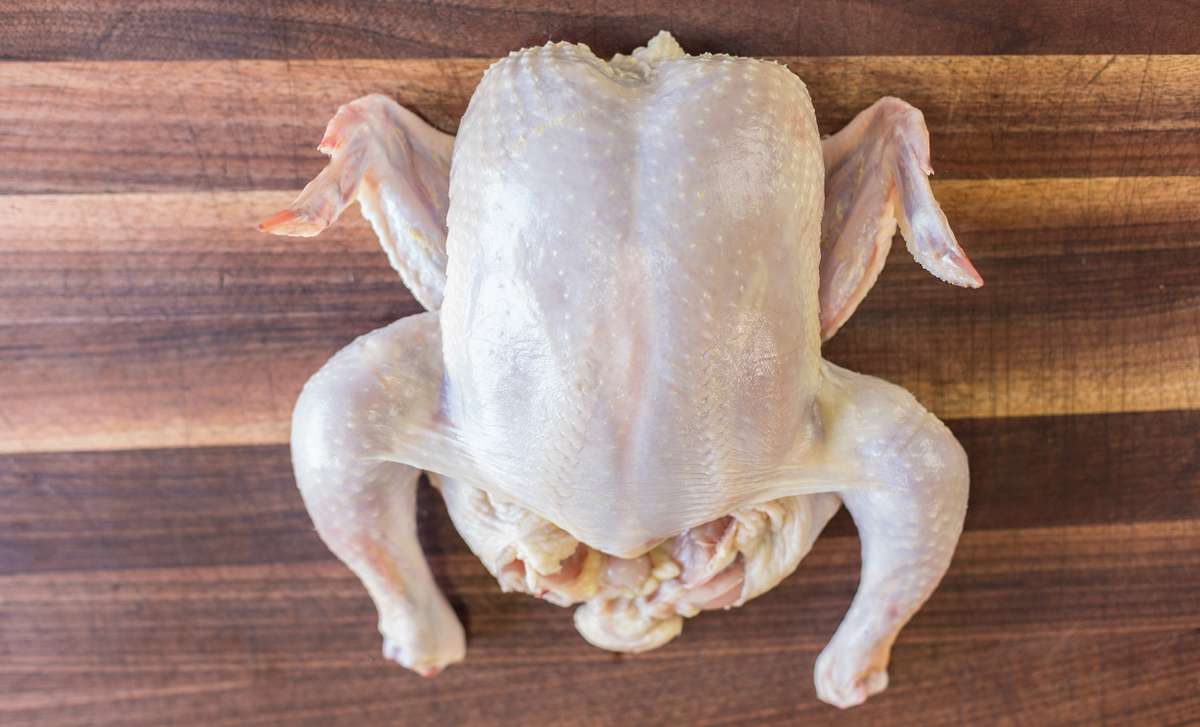 Slide a piece of twine under the back of the chicken between the wings and the thighs.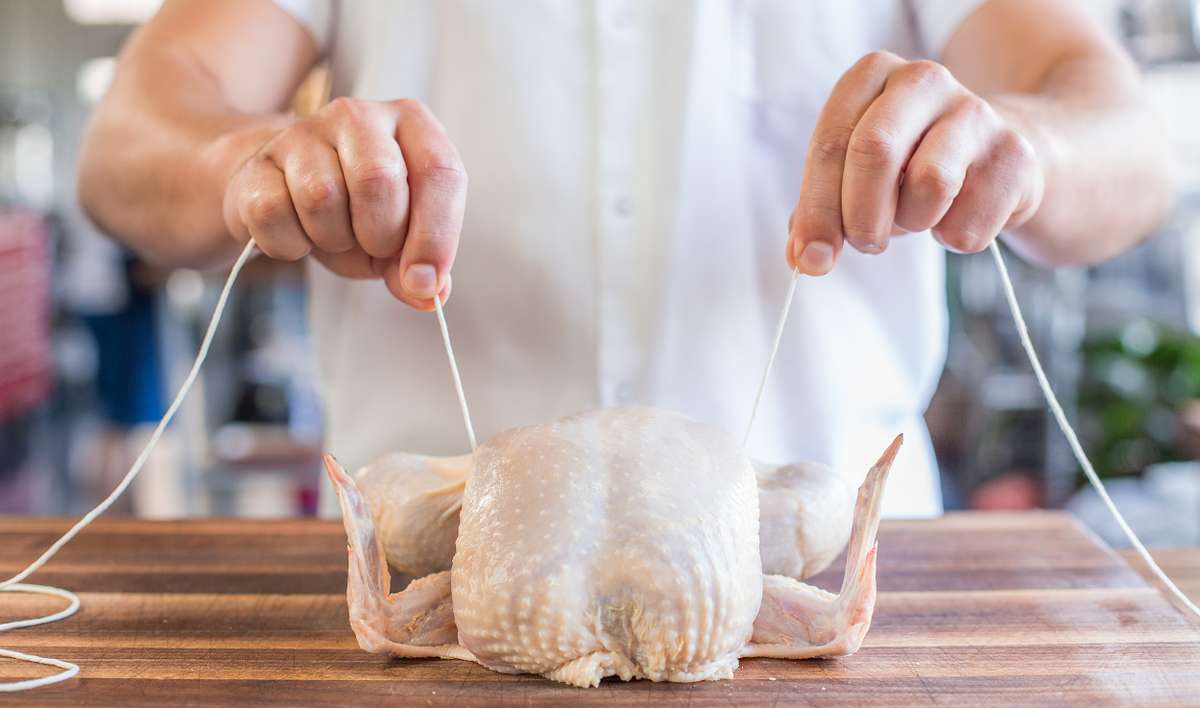 Pull both ends of the twine up under the chicken's armpits, then pull them over the wings.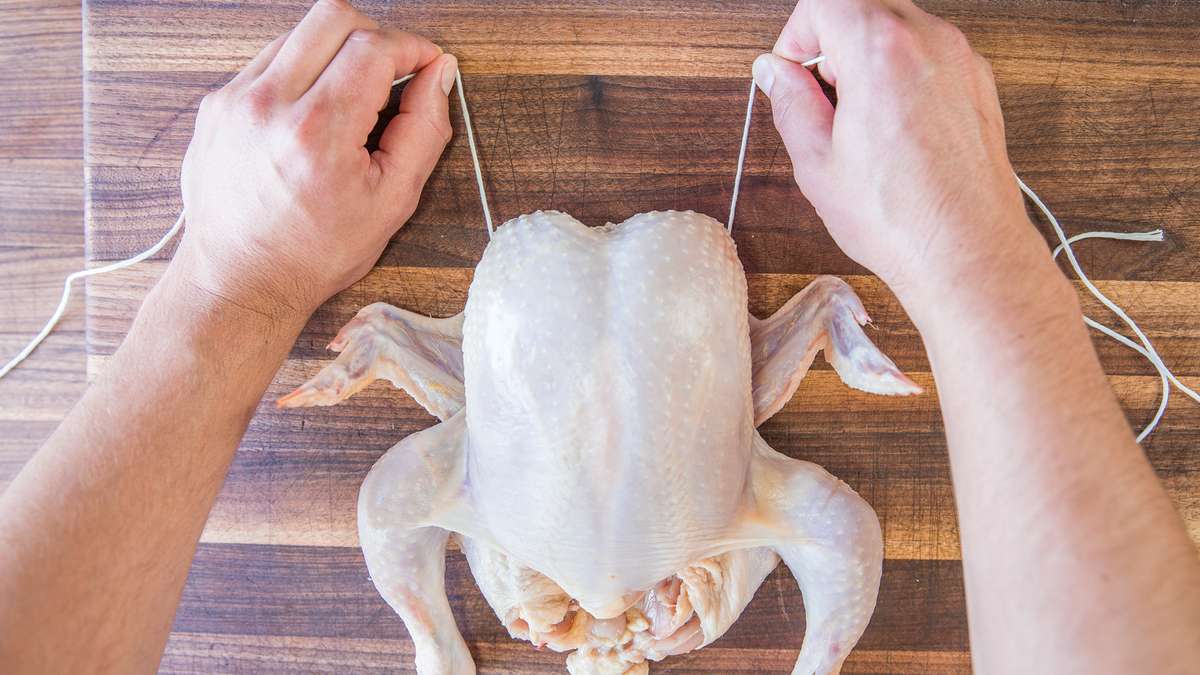 Cross the string around the top of the breast, making sure the skin is secure.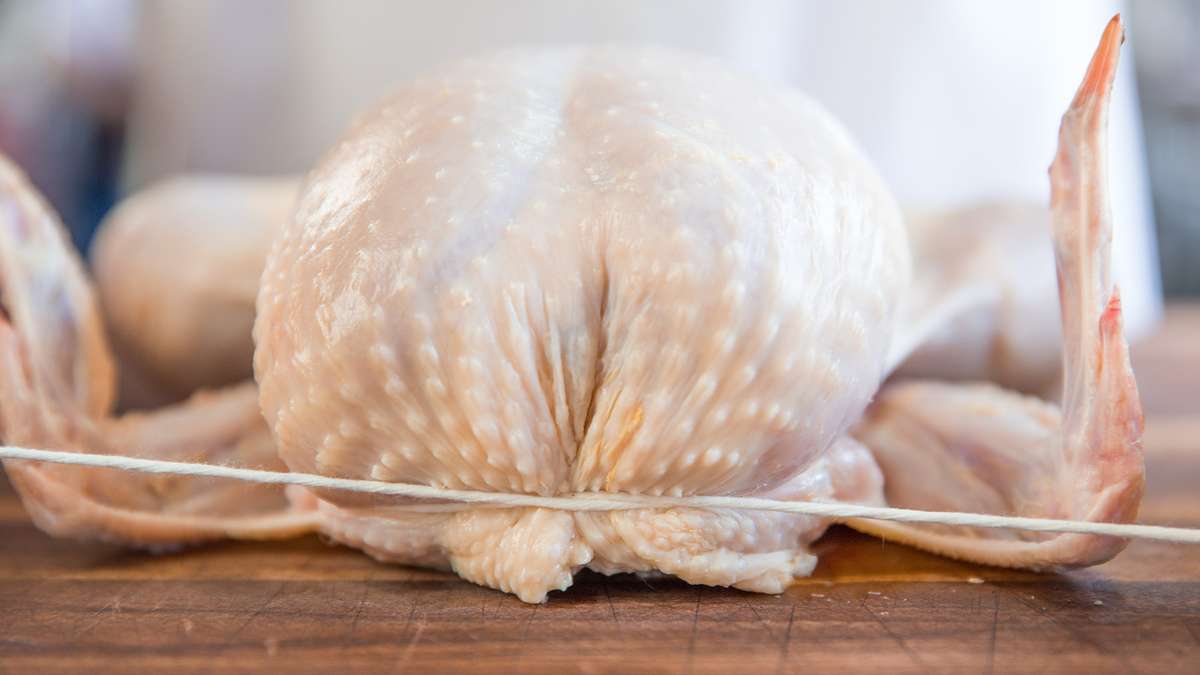 Bring the ends of the twine back toward you, running them along the sides of the breast above the wings and thighs.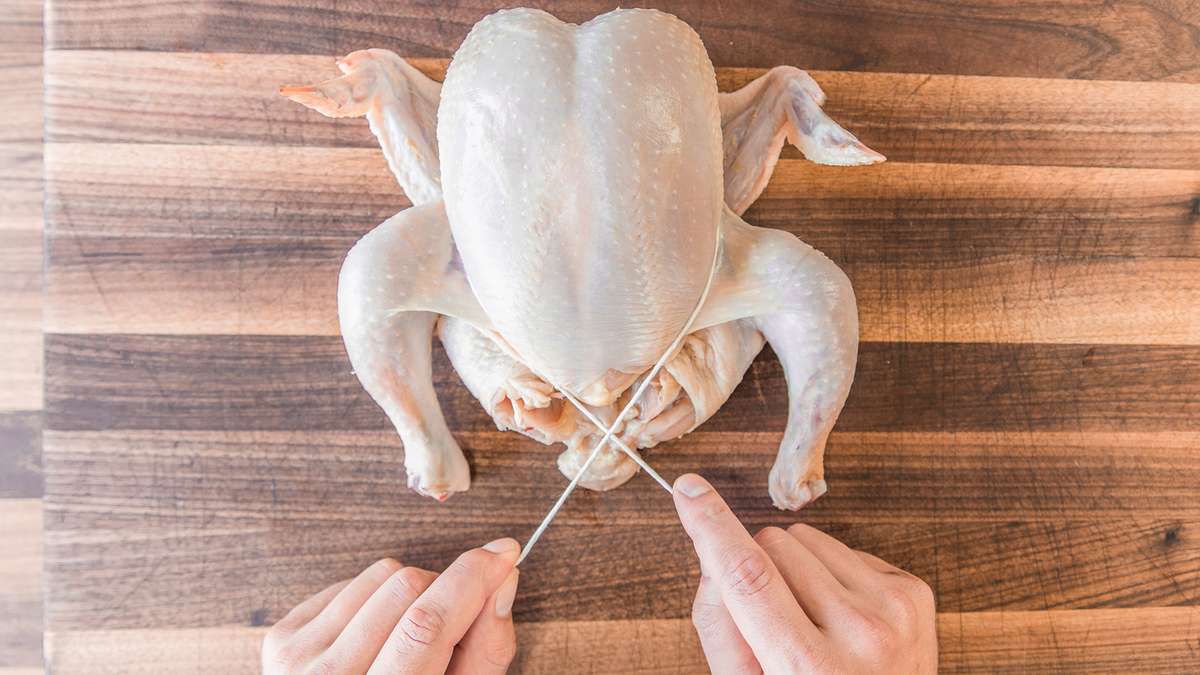 Cross the ends of the twine, pulling tightly up and under the crown of the bird.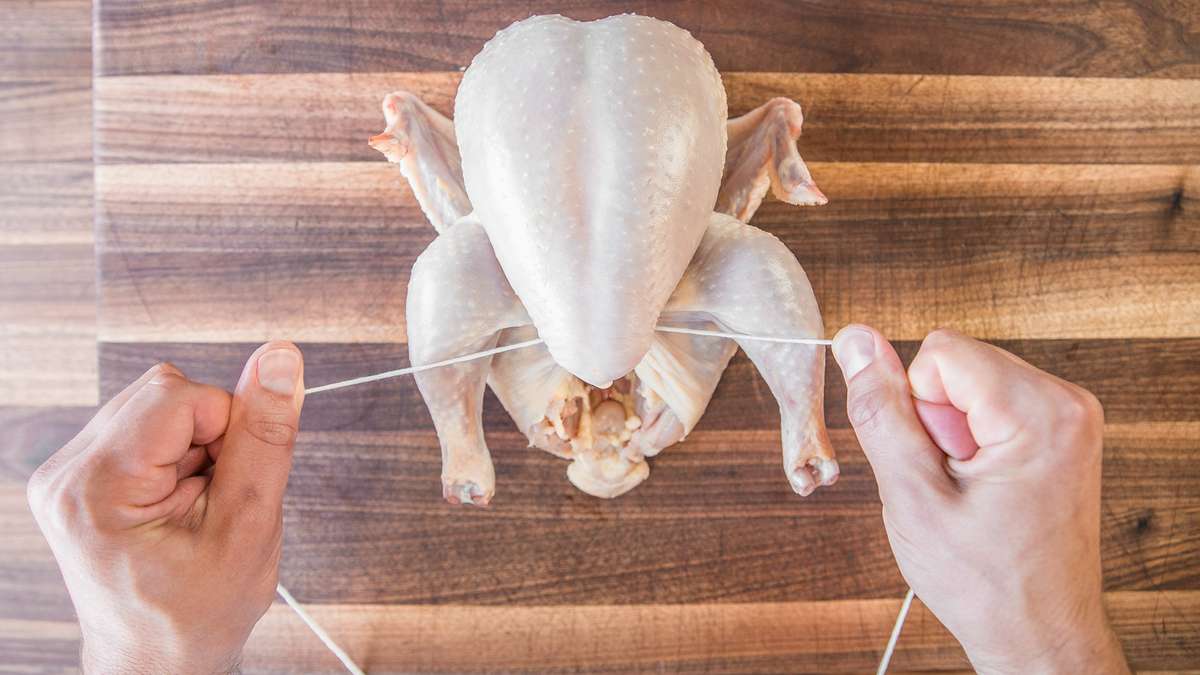 Loop the ends of the string under the legs, then over the top of the legs. Cross and tighten. The thighs should pop up a little.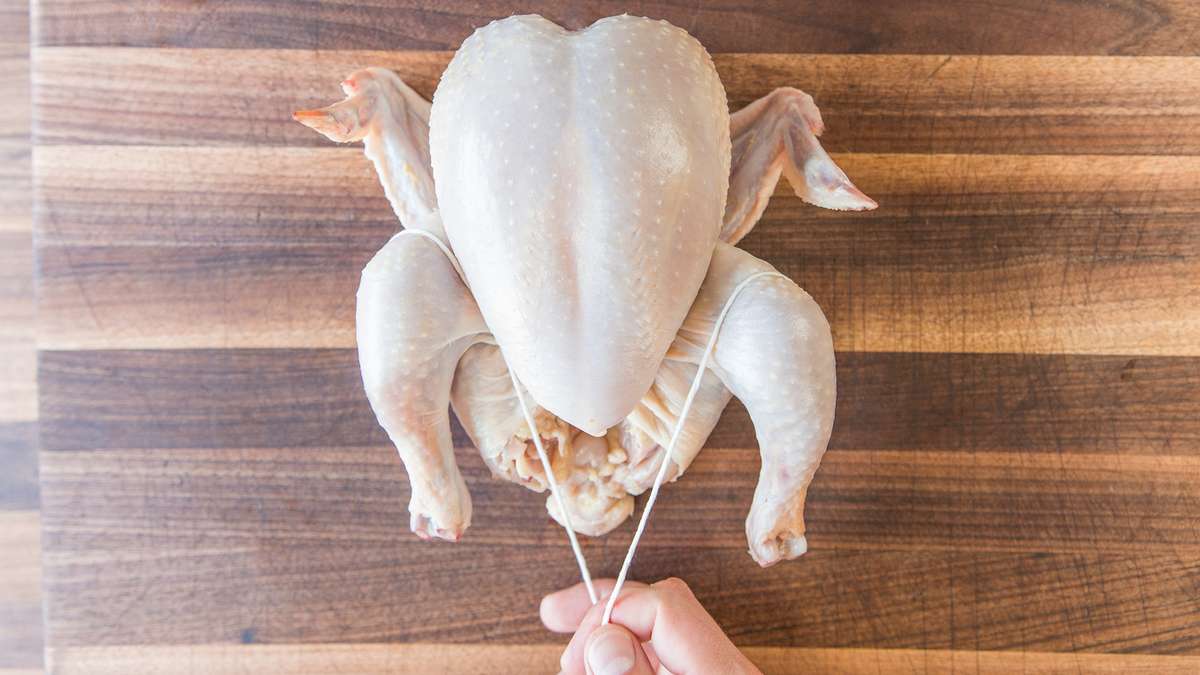 Flip the bird onto its belly and finish by tying the strings in a knot around the tail. Snip off the ends.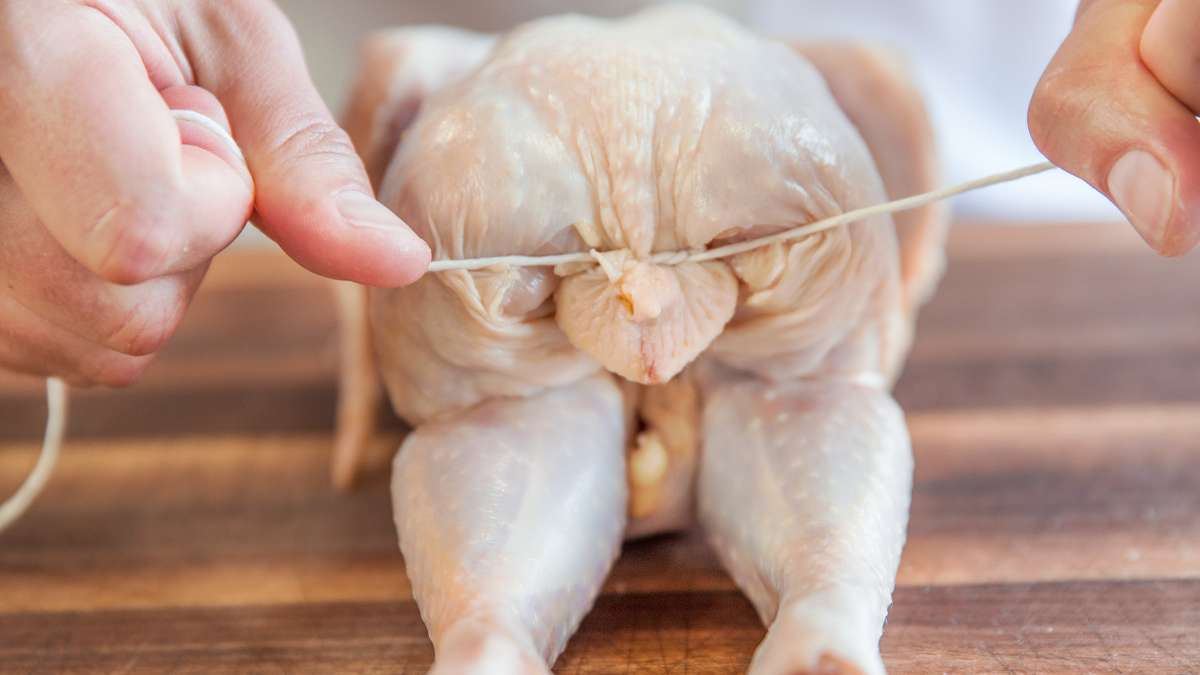 Cook your chicken on its back with the legs elevated.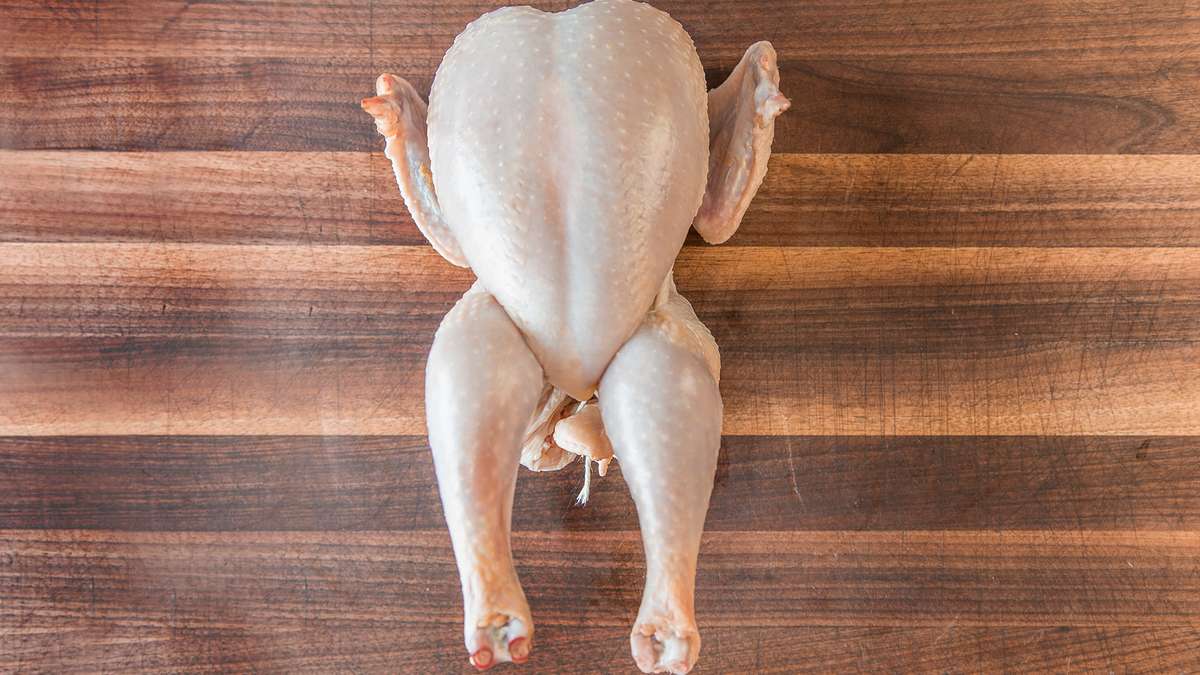 When you remove the twine from the bird, follow the indentations from the twine to guide your knife for a perfect carve.
You did it!
Source: